PCR on the Go: Your Lab in a Backpack
Bento Lab is the portable PCR workstation that helps research teams move faster and make more progress than they ever thought possible.
Learn More



Trusted by top institutions

Skip the red tape. Spend more time on science.
It's a struggle to juggle students, teaching, research, deadlines, and expectations — especially when you're trying to land the next grant. We get it.
We built Bento Lab so you can spend more time on the fun bit: the SCIENCE.
With Bento Lab, you can collect samples and get data on site. With everything in reach, and every sample checked before you go home.
Lab on the road? This could be your view.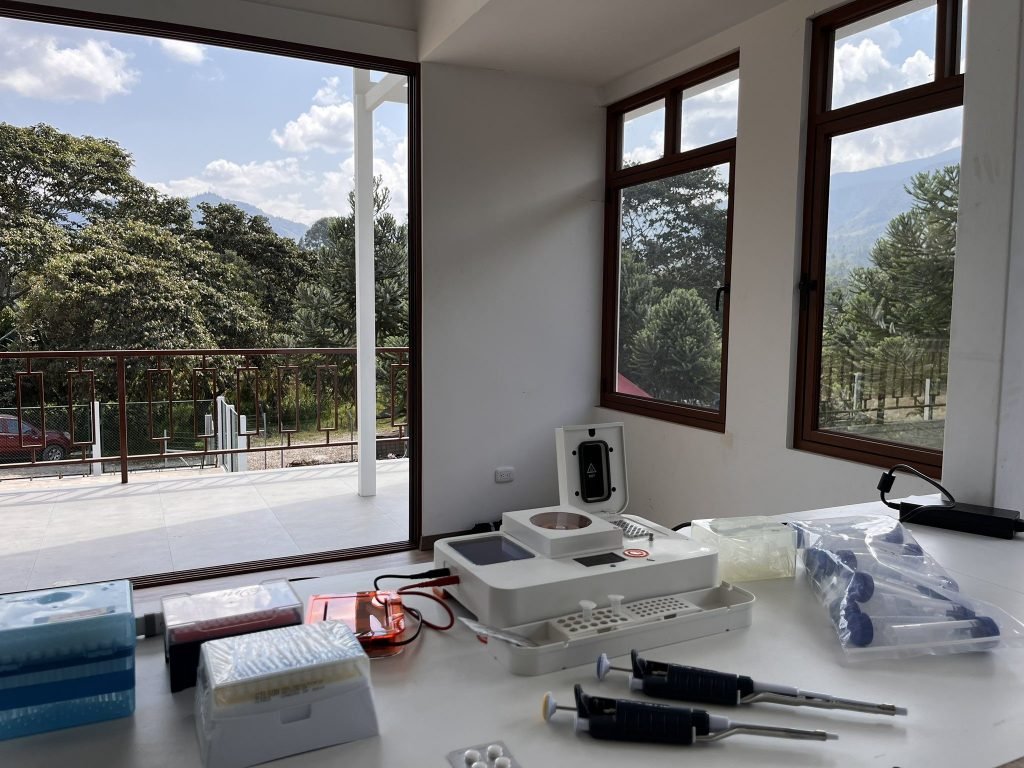 Got 60 seconds?
See how Bento Lab works.
Peer-Approved: Let Our Customers Speak for Us
Discover more of our community
Your All-In-One Toolkit for Working Remotely
All the essentials in one package.
(1) 32 well thermocycler
(2) microcentrifuge
(3) blue LED transilluminator
(4) gel electrophoresis tank and power supply
(5) intuitive interface
(6) a convenient tube rack