One of the common questions we get asked is: "Is it difficult to take Bento Lab on a plane?"
The answer is: It's not difficult at all! Before Covid postponed field trips and moved conferences online, we regularly took Bento Lab on the road. Hopefully travel for field research can make a return next year. To help you prepare, here are my top 5 tips for flying with your Bento Lab.
1. Treat your lab as a standard electronic device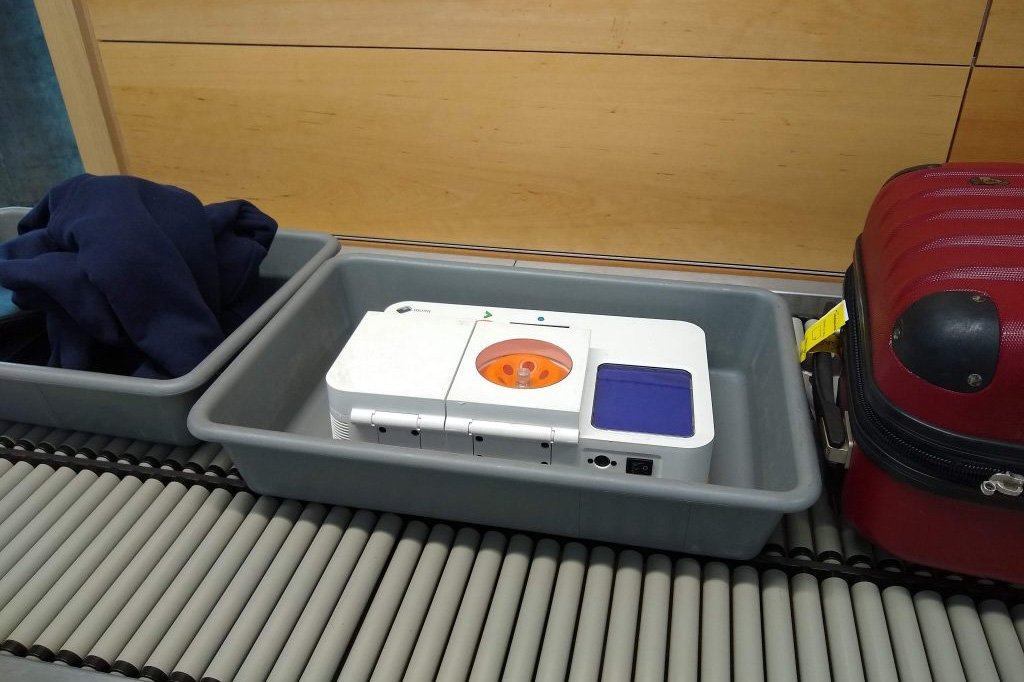 I carry Bento Lab in my hand luggage, and treat it just like a laptop. On all of my flights, I have never experienced issues taking it onboard. Before going through the security checkpoint, place Bento Lab in a separate bin to go through the scanner.
You may even get a few curious looks. Bento Lab can definitely be a great conversation starter! We have met security staff with a forensics background, and fellow molecular biologists on their way to conferences keen to compare notes.
2. Store portable batteries in hand luggage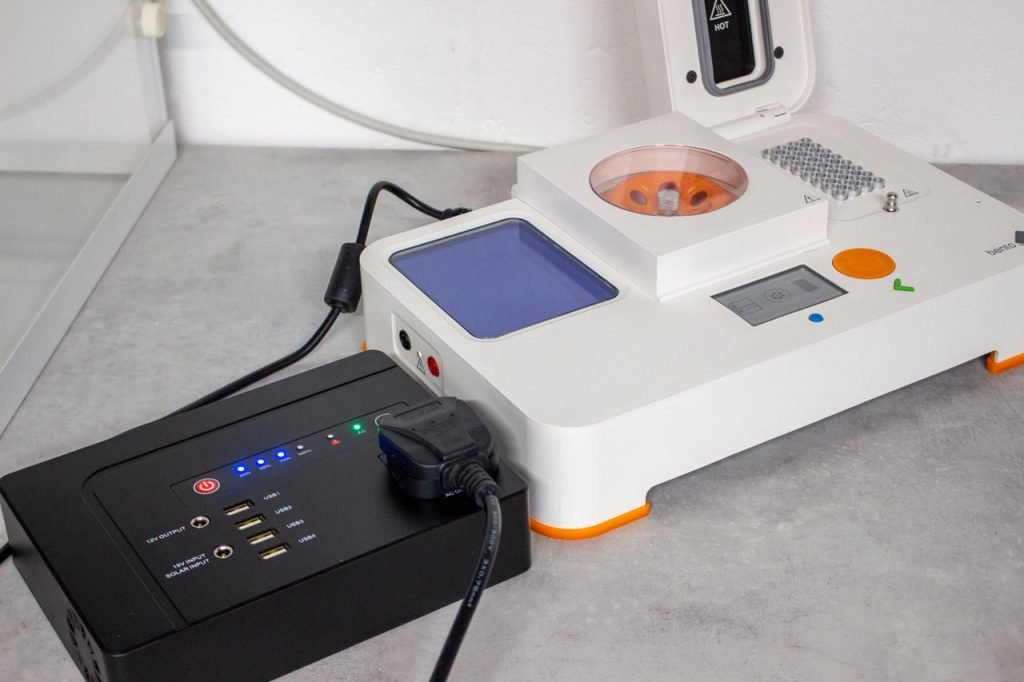 If you are travelling somewhere remote, you can use Bento Lab with portable batteries (also called power banks).
You will need to take the battery in your hand luggage. There are limits on what batteries you are allowed take on planes. Capacities of up to 100Wh are the most straightforward, and you are allowed to increase the capacity up to 160Wh if you notify the airline and get approval. Make sure that the battery is labelled with the capacity (e.g. 160Wh).
3. Protect your lab with a carry case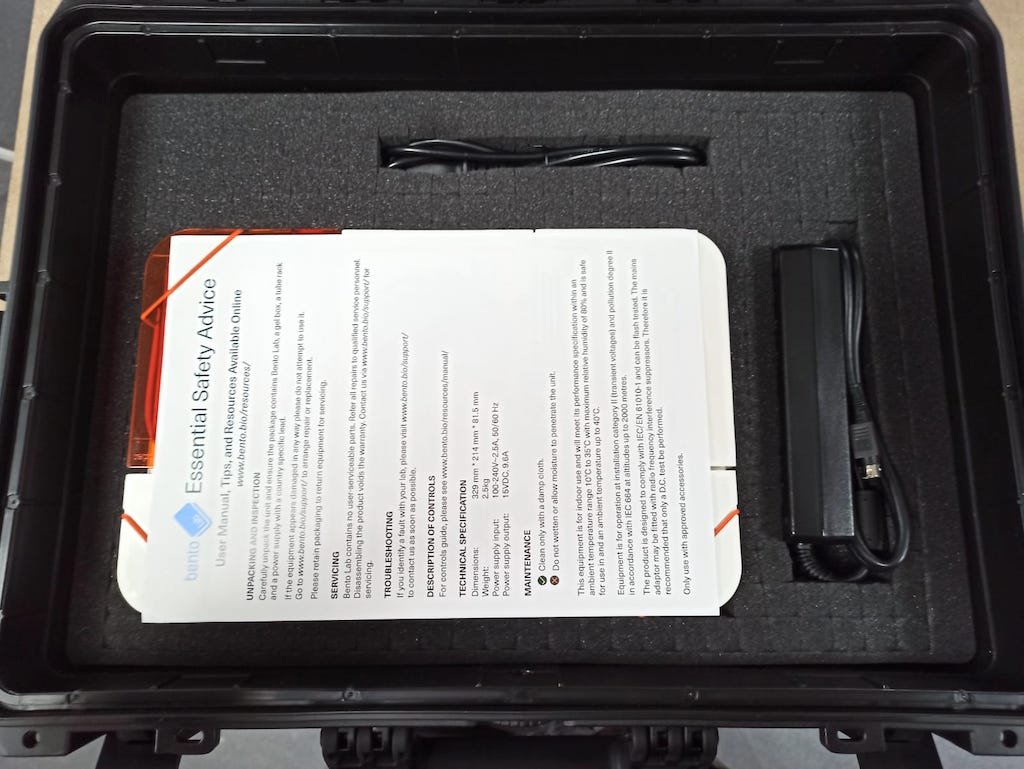 Bento Lab has a robust design, and I often carry mine in my backpack. But if you want to be safe, or you are going to very remote places, you can protect Bento Lab with a hard carry case. You can find a variety of foam-filled carry cases, and adapt the inside to suit your needs.
You can find a 20 L case for Bento Lab in our online store, and we even have a 34 L option with extra space for pipettes and tubes.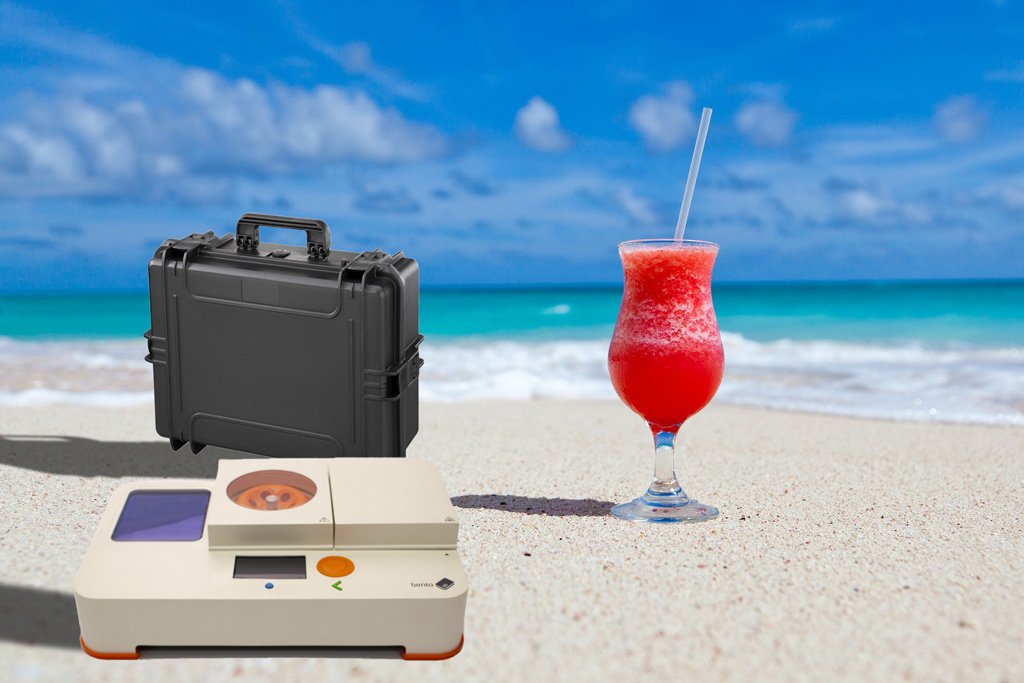 4. Travel size reagents
There's no need to lug litres of buffer in your luggage, and some reagents don't need to be frozen. I travel with a make-up size bag of reagents. My favourite travel friendly reagents are:
Agarose tablets: These tablets come in 0.5g format. No need for scales, and fiddly power. You can make a gel with 1 tablet and 25mL of buffer.
Concentrated TBE buffer: Fitting into your liquid allowance, a 50 mL bottle of buffer at 20X concentration makes 1L of 0.5X working solution.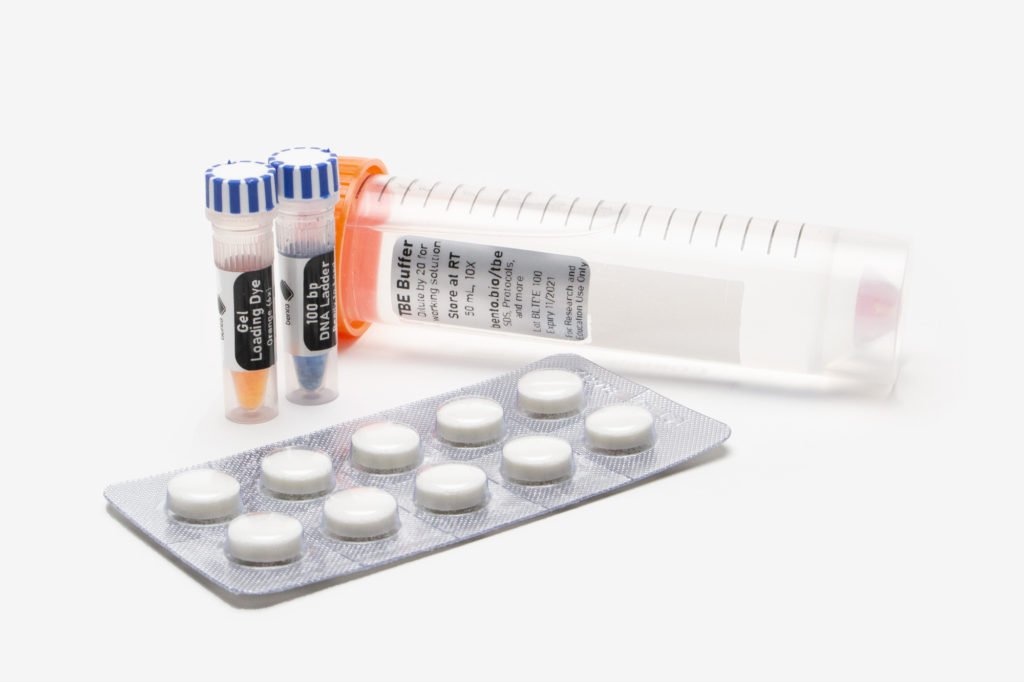 A great tip I picked up from my colleague Brian: Avoid contamination while you're in the field by using aliquots. Divide mastermix into separate tubes, or buy several small 100 µL tubes instead of a bigger 1000 µL format.
If you are on a trip where taking Bento Lab is not possible, you could still use the Dipstick equipment-free DNA sampling method. DNA captured with dipsticks can be stored in TE buffer until you are home.
5. Download a letter for customs
For those concerned about questions at customs or security, we have a downloadable letter stating the purpose and product code of Bento Lab. You can download the letter here in the resource centre.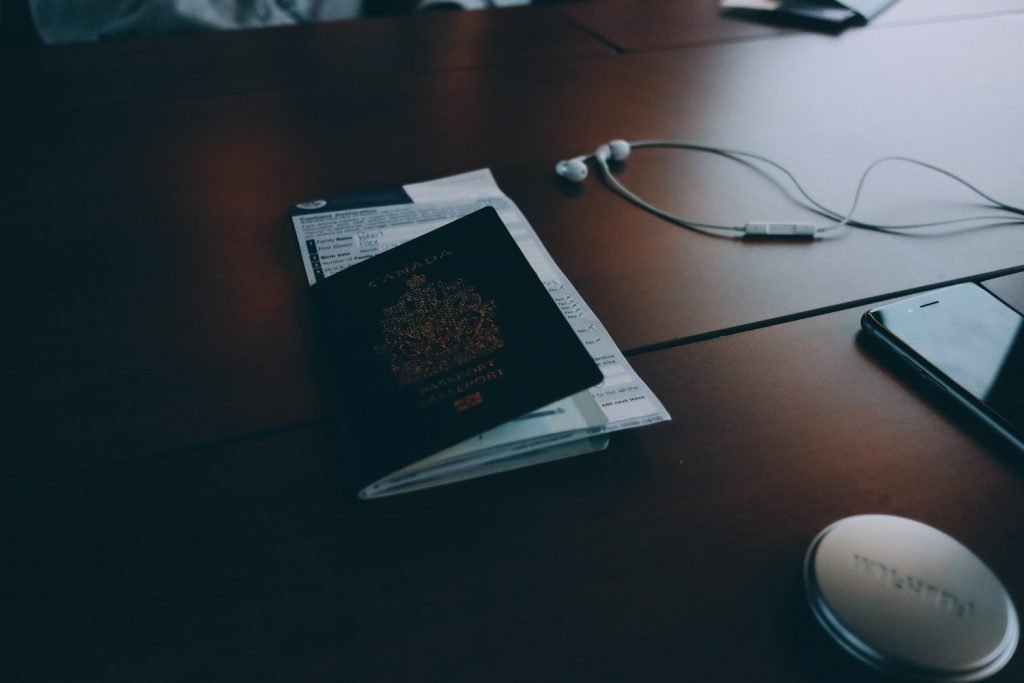 Bonus tip: Send us a virtual postcard!
We love seeing pictures of Bento Lab being used all around the world. Email us, or tag us on Twitter or Instagram!