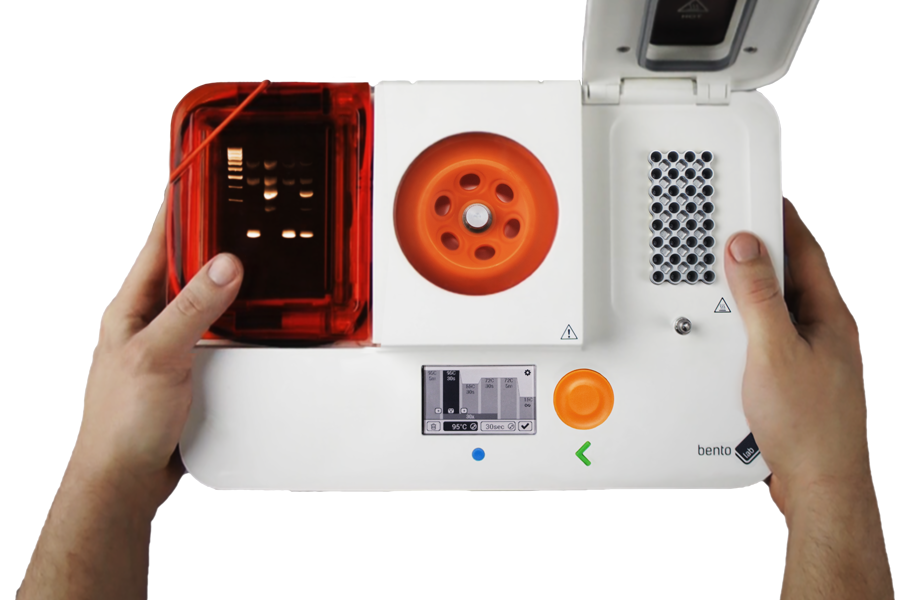 Take the power
of PCR anywhere
A portable lab with a
thermocycler, 13k rpm centrifuge,
and gel electrophoresis
Top research institutions use Bento Lab


Explore what you can research
Work with DNA anywhere
Prepare samples for field sequencing
Pair Bento Lab with MinION from Oxford Nanopore Technologies
Learn More
Store
Everything you need for molecular biology.
See how people are using Bento Lab
One of the most impressive pieces of equipment we have are @theBentoLab boxes. These devices function as a portable molecular biology lab, and combine five pieces of equipment into one! 🧪 pic.twitter.com/POOkn5DCpQ

— Monash Tech School (@MonashTS) June 12, 2019
Got 48 seconds?
See how Bento Lab works.