Download the official press release here.
We are very excited to announce that Bento Lab has won an award at this year's Good Design Award.
The annual Good Design Awards is Australia's oldest and most prestigious international Awards for design and innovation with a proud history dating back to 1958.
"This is a really fantastic and innovative product. Bento Lab democratises the world of genetics testing as it makes available research tools to emerging nations and educational users. Overall and inspirational design providing accessibility and education for many humans. Congratulations."

The Good Design Awards Jury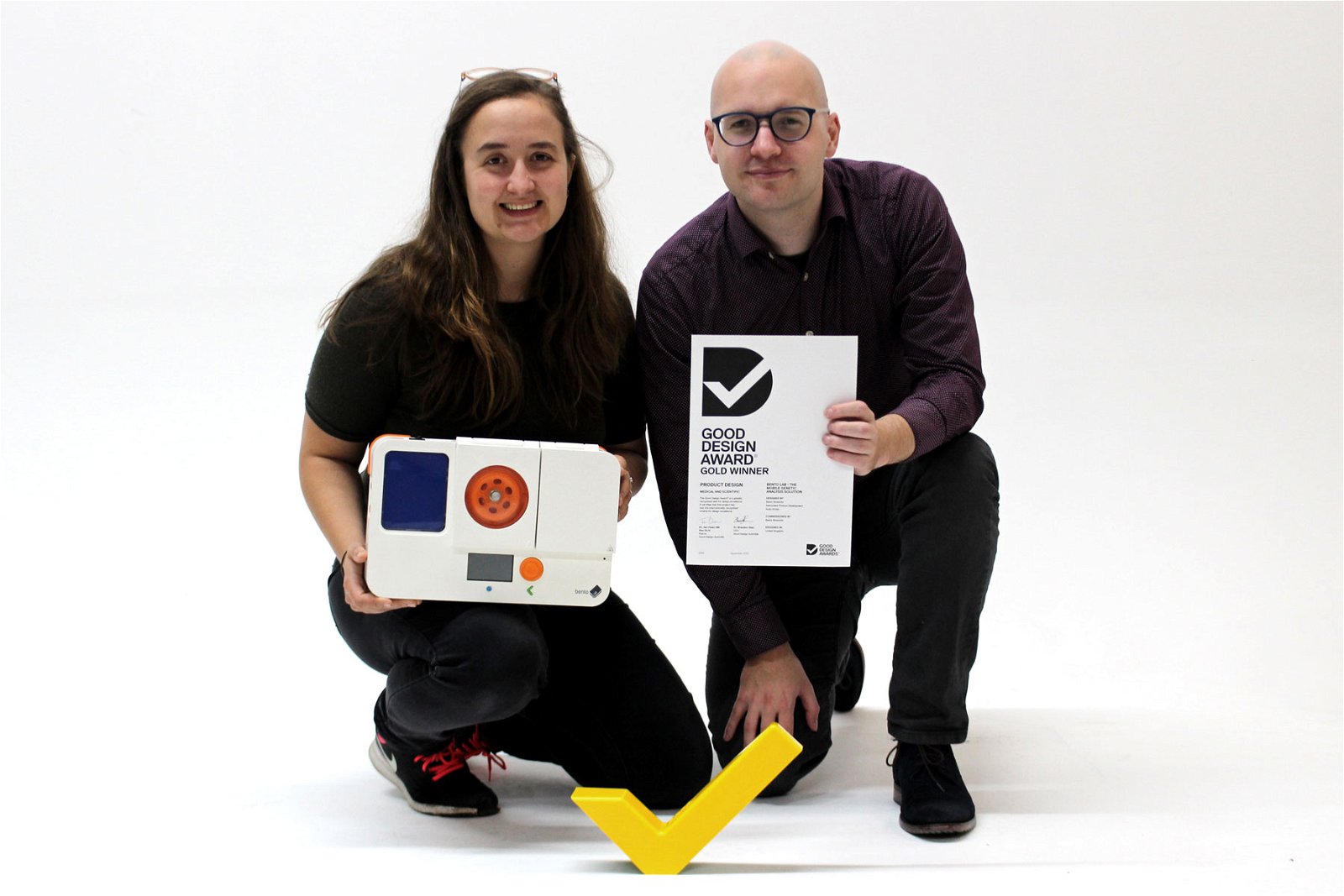 Bento Lab received a Good Design Award Gold Accolade in the Product Design Medical and Scientific category.
More than 55 Good Design Awards judges evaluated each entry according to a strict set of design criteria which covers 'good design', 'design innovation' and 'design impact'. Projects recognised with a Good Design Award must demonstrate excellence in good design and convince the Jury they are worthy of recognition at this level.
"Receiving a Good Design Award is a significant achievement given the very high calibre and record number of entries received in 2020."

Dr. Brandon Gien, CEO of Good Design Australia
The Good Design Awards Jury praised Bento Lab, commenting: "The aesthetics of the technology are really playful and this will help to increase the accessibility of these sciences to those who may have been formerly discouraged from participating. The product can have a great deal of impact in parts of the world where genetic testing is not readily available. Reducing cost, providing educational and support materials and ensuring accessibility are steps forward to increase adoption of genomics around the world. The designers have addressed this need in a "field kit" capable of being cheaply deployed in remote areas or the field, moving the product closer to the "point of interaction".
We are honoured to have received this award, and the whole Bento Lab team is proud that our mission of creating accessible tools for biosciences has been recognised by the Good Design Award jury.
Thank you to the jury, and to everyone who has supported us on our way!