Watch our interview with Athanasia Dourou on our YouTube channel.
When it comes to paying a premium for extra virgin olive oil, how do you know that you are getting what's on the label? This week we spoke with Dr Athanasia Dourou, the head of research and development at BioCoS, a Greek start-up.
Based on the island of Crete, the company is using DNA to tackle food fraud. They have validated their technology, focusing initially on testing the authenticity of olive oil.
In 2016, Forbes reported that as much as 80% of olive oil on the market is fraudulent or mislabelled. Along with Italy and Spain, Greece is the third largest producer of olive oil in the world. Premium oils, including the favourite extra virgin olive oil, are particularly at risk of adulteration by cheaper vegetable oils for illegitimate profit.
Traditionally olive oils are identified based on chemistry, using a type of spectroscopy called Nuclear Magnetic Resonance (NMR). However, determining the geographical origin of olive oil relies on many different components. The chemical composition of an olive oil is a result of different factors such as climate, genotype, and agricultural practices. Among researchers, how to define the exact origin is controversial.
Subscribe to our mailing list for regular updates
Using a tailor-made bioinformatics tool, BioCos has identified novel biomarkers to determine olive varieties, validated at the University of Wisconsin-Madison, in the USA and the IBBR-CNR in Perugia, Italy. The biomarkers allow the team to create a DNA fingerprint that is unique to the type of olive, enabling them to distinguish between 19 different varieties.
We are able to identify the different varieties with 95 – 97% confidence.

Athanasia-Maria Dourou
The team works directly with premium olive oil producers that source oil from different producers. To get a competitive edge, these companies are looking to demonstrate to consumers that their products are authentic.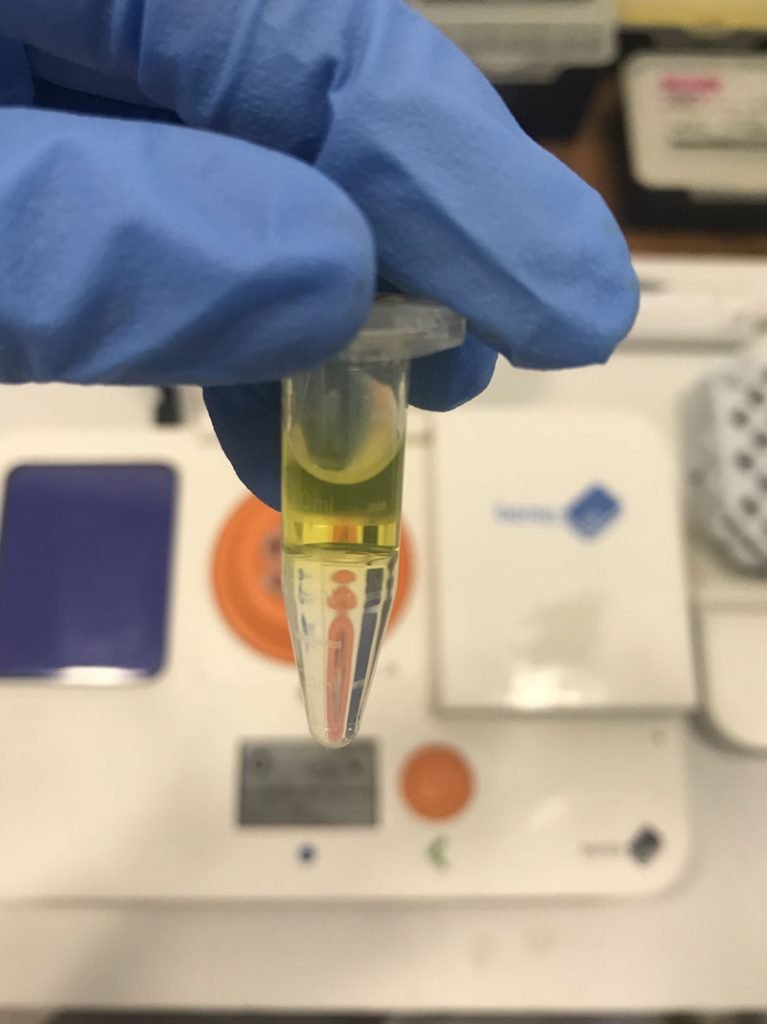 To validate the biomarkers they have developed, Athanasia extracts DNA from leaf samples or olive oil, and compares the samples to other plant species, such as grape seed or quinoa relatives. Then, she compares different varieties within the same species using sequencing, generating a final DNA fingerprint to identify the olive oil and demonstrate authenticity.
Bento Lab is very convenient, especially as a startup. Having equipment that is both compact, and combines all the devices you need is important. And I like the setup!

Athanasia-Maria Dourou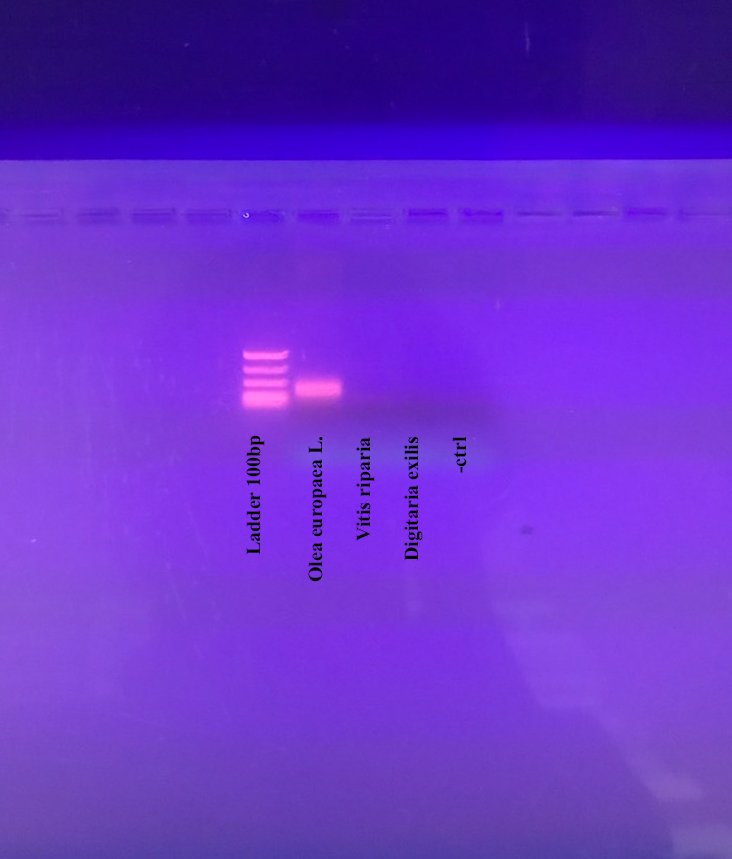 Moving from academia to start-up, Athanasia says the biggest challenge was switching into a business mentality. Their clients are interested in the results, rather than the scientific process. In industry, more attention is paid to managing the clients' needs and expectations – a critical component of managing relationships, which is given little attention in academia. 
BioCoS were recently awarded funding through the Horizon 2020 programme for SME Instrument Phase 1, a fiercely competitive EU grant. In September they will begin applying their technology to health applications, including SARS-CoV-2, the Ebola virus and foodborne diseases.
As a result of their success, BioCoS are growing. They are currently recruiting for 4 positions, covering bioinformatics, molecular biology, marketing, and project management. Their founder, Dr Stelios Arhondakis, advocates strongly for building the local innovation economy in Crete, says Athanasia. He is keen to demonstrate that young scientists can find meaningful technology jobs and innovate at home in Greece.
Find out more about Biocos and their openings on their website. They share regular updates on LinkedIn, and you can also keep up with the team by following on Twitter and Facebook.