You will use 1.5 mL tubes to extract the DNA samples from saliva.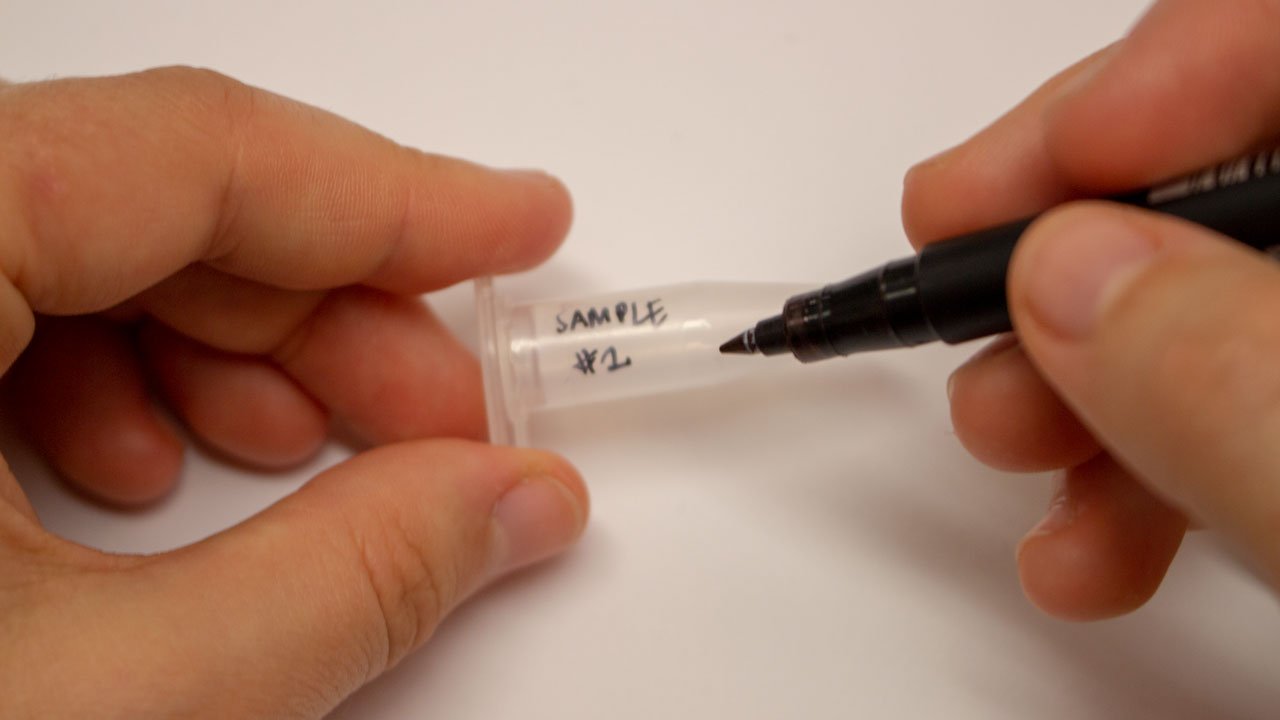 To start, prepare each tube by labelling them with a permanent marker.
Even if you only have one sample, it's good practice to label the tube clearly. For example, if the sample is from a person, you could use their initials. It's also a good idea to mark the date of the sample.