The Biotechnology 101 Kit includes 4 tutorial kits, and 6 experimental projects. The contents provide reagents, plastic consumables, and a few essential pieces of equipment.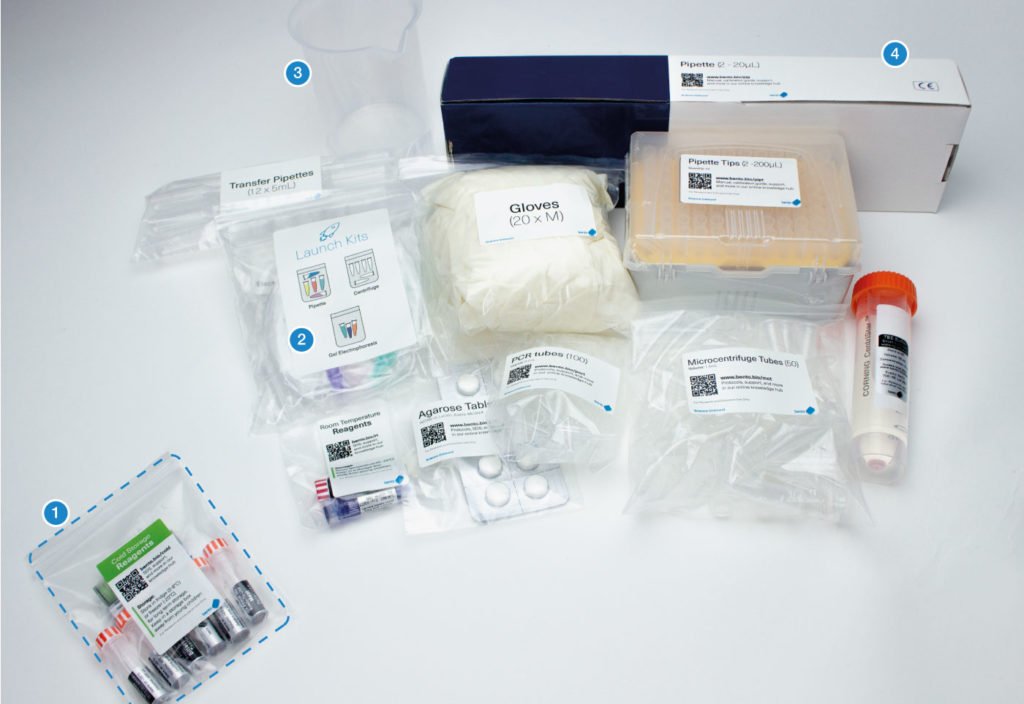 The Refrigeration Bag (1) contains all the reagents that should be stored in the fridge. The refrigeration bag is clearly marked with a green label. Everything inside the bag is safe to store inside a fridge.

Go ahead and put the bag in the fridge now.

Introduction chapter bag (2)
This Launch Kits bag, marked with the rocket launch symbol contain the materials for the first four introductory activities that teach you pipetting, and using each element of Bento Lab. This bag contains three smaller bags titled Pipetting, Centrifuge, and Gel Electrophoresis.

Equipment
A beaker, which you will need to reuse in lots of the tutorials (3)
A micropipette (4)
There are also a number of reagents and consumables which you will use for the different experiment projects in the kit.
Storage advice
Keep reagents in a dry, cool, dark place and keep them away from children.