Bento Lab contains a thermocycler module (1) a microcentrifuge (2), a blue LED transilluminator (3) and a gel electrophoresis power supply used with an external gel electrophoresis container (4).
The system is operated using an intuitive on-board graphical interface (5), and comes with a convenient tube rack (6).
Interface Area

Bento Lab has three physical buttons. The blue round button (1) under the screen is the HOME button and always takes the user back to the overview screen from where all the different modules can be selected. The green button shaped like an arrow (2) is the BACK button and depending on the context takes the user back one step or undoes an action. In addition, there is an orange click-dial (3) which is used to select elements on the screen and change values.
You can find more about how the user interface works in the next chapter of the manual.
Physical Description – Sides
At the back, Bento Lab has a 4-pin power connector (1) and a physical power switch (2).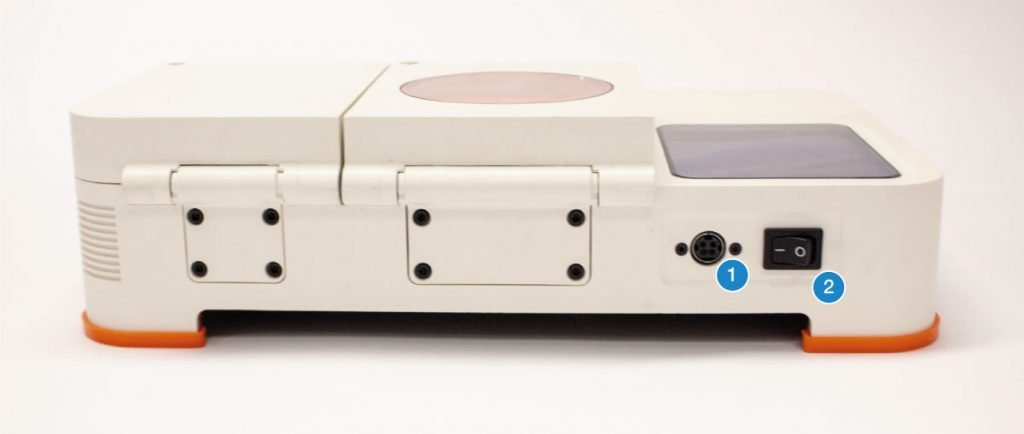 On the right side, Bento Lab has vents for the active fan cooling of the thermal cycler's heat sink.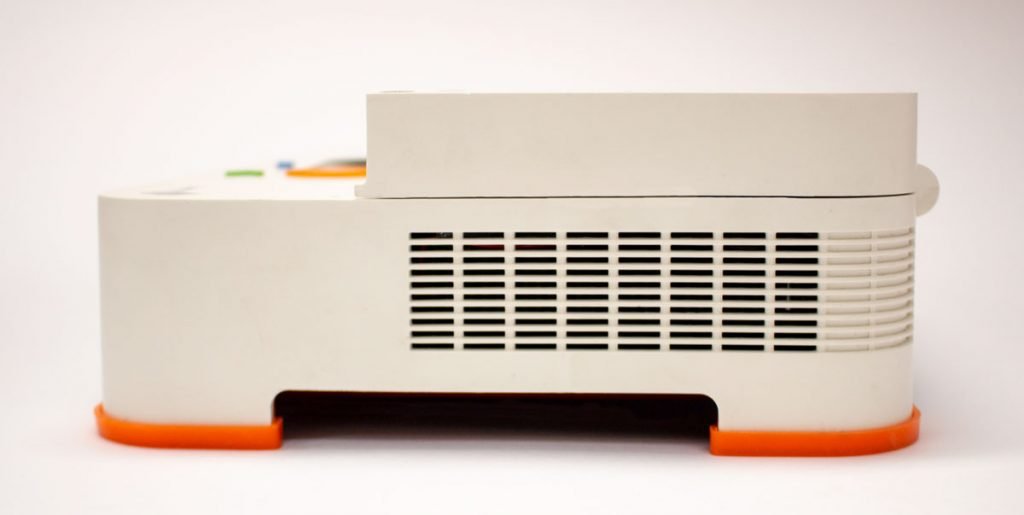 On the left side, Bento Lab has red and black connectors for the gel electrophoresis power supply.
Bento Lab comes with an external gel electrophoresis container with two rubber dams to create buffer zones during casting, a 9 well comb and a 12 well comb. The current for gel electrophoresis is run through the lid which connects to the Bento Lab gel electrophoresis power supply. The lid also doubles as an orange filter for the blue light transilluminator.
An external power supply for Bento Lab is provided.
Unpacking and Inspection
Carefully unpack the unit and ensure Bento Lab, including tube rack and gel box, and power supply are present. If the equipment appears damaged in any way, contact us at hello@bento.bio.
Please retain packaging to return equipment for servicing.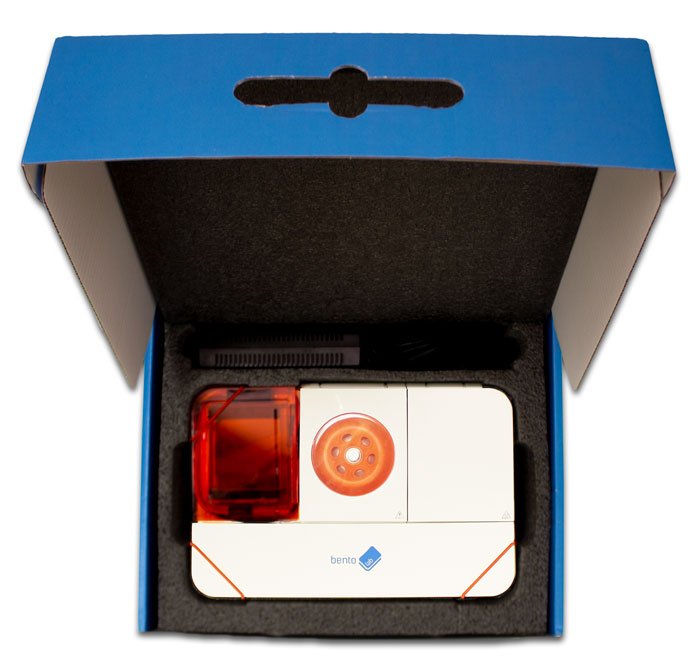 Three orange ribbons are attached to the base of Bento Lab to secure the tube rack and the gel box when transporting. They can be stored by securing them around the foot opposite.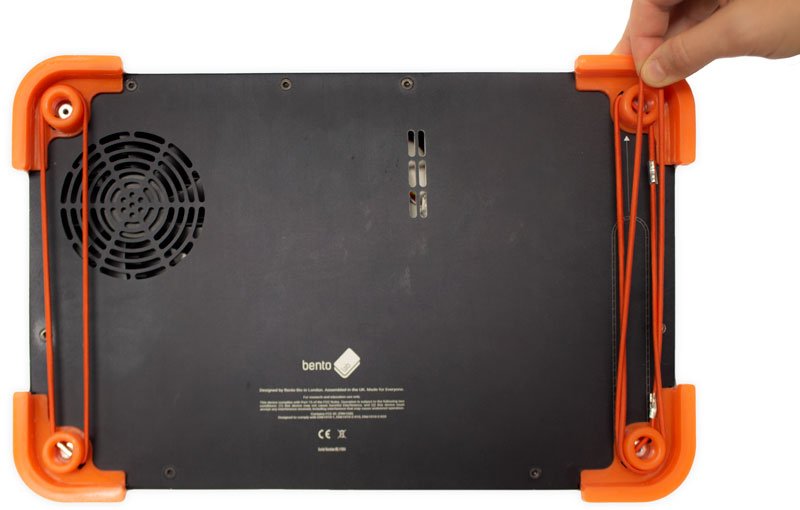 Ensure that Bento Lab is placed on a solid, level surface, which is able to support its weight.
Servicing
Bento Lab contains no user-serviceable parts. Refer all repairs to qualified service personnel. Opening the product voids the warranty. For servicing contact us at hello@bento.bio.
Troubleshooting
If you identify a fault with your lab, please contact us at hello@bento.bio.